You are seeking for an economical and environment-friendly vehicle? Then a hybrid bike is a perfect choice for you in this cycling industry. A hybrid bike is not only fashionable but also comfortable for anyone who want to go round the street, have some fresh air, and even use it as a method of losing weight and keeping fit. Followings are the best hybrid bikes that won't make  you regret to have purchased.
Pashley Sovereign
This hybrid kind is a wonderful choice for people who love classical and feminine style. It is like a beauty in the thousands of other vehicles with tactful structure. This bike will help you be easy whenever downing to the streets and seems to be an ideal choice for couples and friends to go on a picnic at every moment of the day.
It is also very convenient for you to bring small things along with the bike, namely cakes, flowers and books, which is considered as a strength of this bike.
B'Twin Hoprider 520
Not a very cheap model, but It is one of the best choices for students and pupils riding to school every day.  Its suspension fork and seatpost are typically designed so as to make your riding through rough roads and paths more comfortably and smoothly. Its speed when riding is considered as fast as most kinds of hybrid bike currently.
One of the advance in the bike's design is the puncture-resistant tyres which are better than the old budget bikes in the market.
GT Transeo
This a special type of hybrid bike when it is designed to be like a combination of mountain bikes and hybrid ones. As a result, It is advisory that the bike be used on bumpy and rough roads as its speed will be slower on smooth roads. With tough reinforced aluminium frame, the bike seems to be appealing for people who like adventuring and discovering.
There are myriad versions of GT Transeo, but whatever it is, its flexibility will make you surprised on every chunk of road with chunky 700*40c tyres.
Fuji Traverse
For anyone who finds a sporty range of hybrid bike, then this is an ideal product. The price is not very high and can be affordable. Although it is not as strong as mountain bikes which are typically designed for climbing purposes, Fuji Traverse can take you along small bumpy paths, trail to  rougher terrain.
With a distinguished look, it is featured with a butted aluminum alloy frame and a Zoom front fork, which are very flexible for you to control as you can switch it off or turn it on for more precision. Moreover, its speed is fairly fast to compare with designed – mountain bikes.
Foffa Urban 7 Speed Nexus
It is one of the high fashionable hybrid bikes with an affordable price. The seven-speed Shimano Nexus internal hub gear is an amazing feature as it is put as parts of its name.
It is easy for you to get round the narrow street with big vehicles because you can dodge through most of  the obstacles. This type of hybrid bike is considered as one of the most cheerful and enjoyable ranges.
Specialized Syrius Elite Carbon disc 2015
This new hybrid bike is a joint range featured by both the basic aluminium frame and the Syrius Elite Carbon disc. Its max speed is an amazing attraction to the ones who want to catch up top of the fastest in hybrid bike range. Its advance in the frame and fork make it more comfortable and flexible on both smooth and rough  roads.
With a price not too high, the Specialized Syrius Elite Carbon disc 2015 does really make sense for people who want to own one of the best hybrid bikes.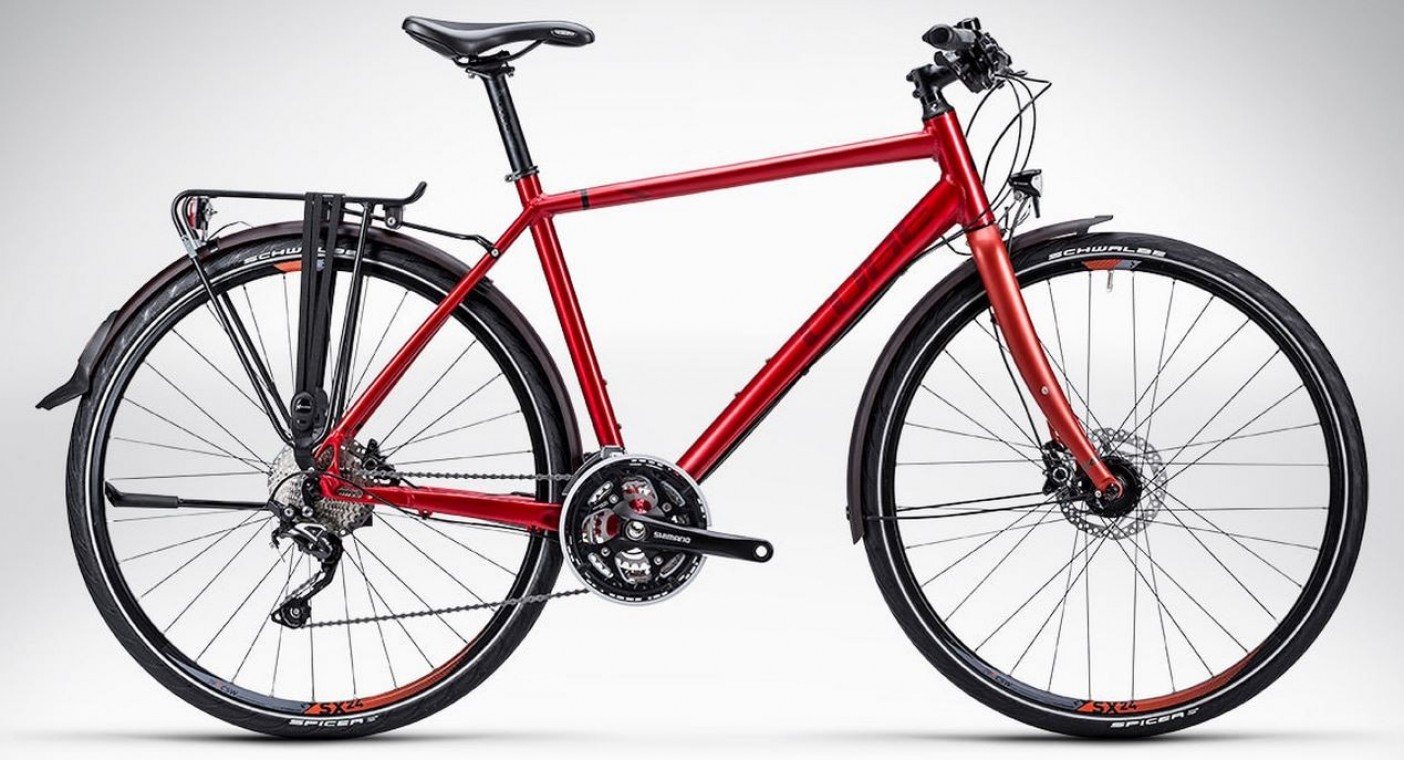 Dawes Diploma
Not as strong as some of the other types in the hybrid bike range, Dawes Diploma is typically designed with a tendency of stylistic and fashionable beauty. To be more classical, the handlebars are made higher for the customers to  use easily and comfortably.
There are two versions of Dawes Diploma for male and female so you don't have to be worried if you wonder whether it is suitable or not. Its design is more suitable for smooth road with fairly fast speed.